Ponownie jesteśmy partnerem ukraińskiego wydarzenia Cloud Builders. Zachęcamy do wzięcia udziału w tym wydarzeniu! Wystarczy darmowa rejestracja. Poniżej wiadomość od partnera: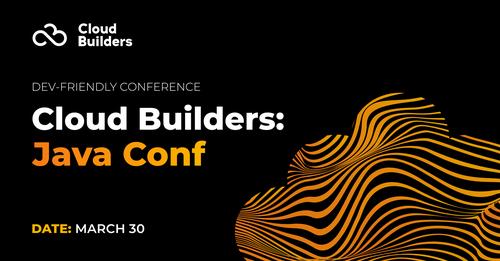 On March 30, we invite you to join Cloud Builders: Java Conf with top Java & Cloud speakers from Microsoft, Nortal and DataStax
Join us to delve into topical issues—Harnessing OpenAI to help millions.
What else? The fast path to smart serverless with Spring Cloud Function & Azure Functions. Let's get Functional! Furthermore, peers will share how they use Apache Pulsar to solve problems and analyze the Hidden Gems of Java 20.
Cloud Builders: Java Conf 2023 brought together 12+ top Java & Cloud speakers like Adam Bien, Mark Heckler, Mohamed Taman, Mary Grygleski, Rory Preddy, Monica Beckwith, and others.
📅 March 30, 2023, at 10:00 AM (GMT +3)
Format: free online conference
Mode: 1 day, 12+ speakers

Click here to find out more and register 👉 Cloud Builders