Nasi partnerzy z Cloud Builders zapraszają do wzięcia udziału w darmowym wydarzeniu Java Conf! Wystarczy się zarejestrować i 30 listopada dołączyć on-line. Poniżej wiadomość od partnera: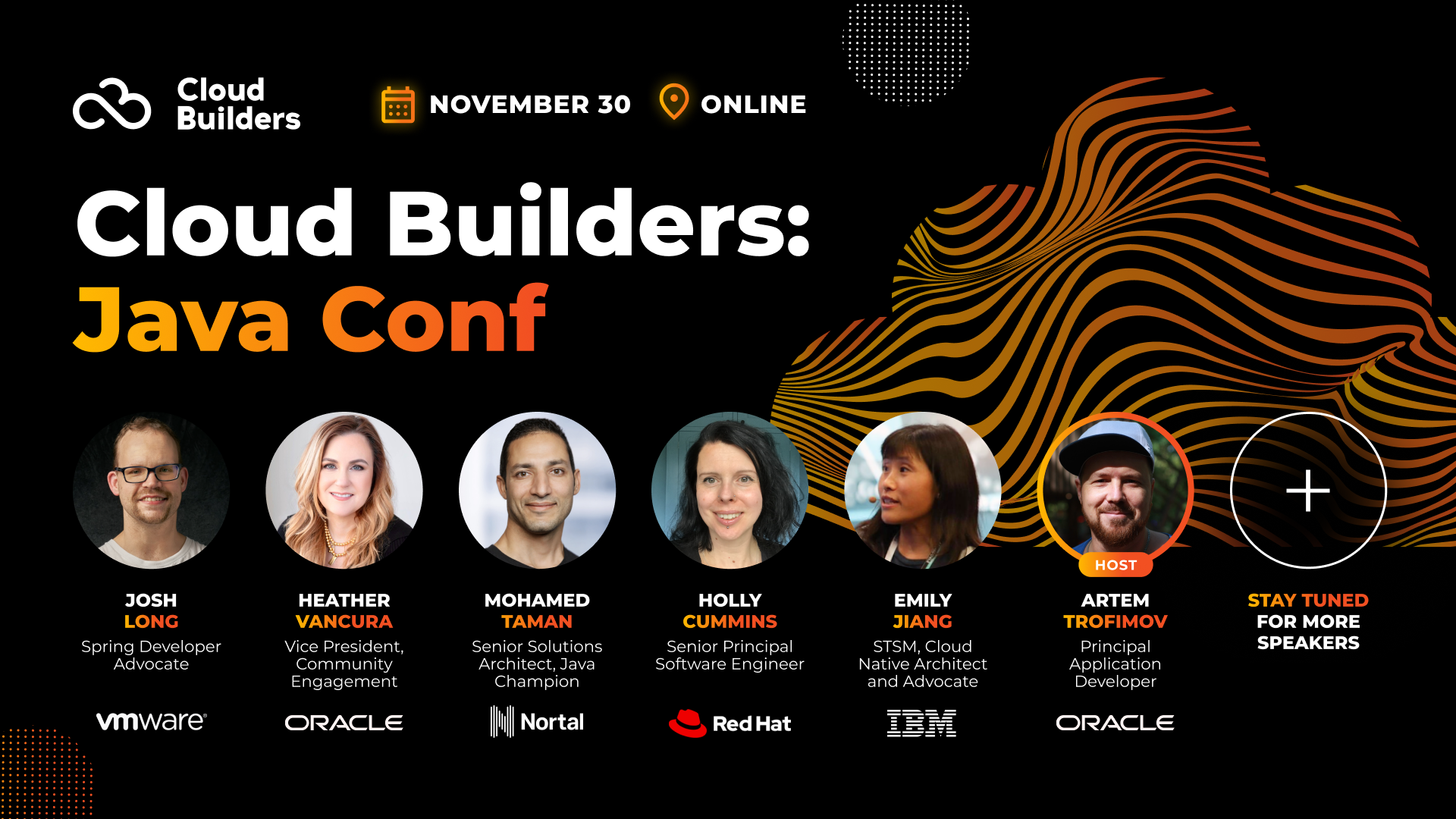 Hey, community 👋🏻 We are back with a new online conference! The main topic for discussion will be Java.
☁️ On the 30th of November, we invite you all to join Cloud Builders: Java Conf with: Java insight and cases; 6+ cloud experts who'll share the best Java practices; 500+ Cloud builders and Java developers all around the globe; Career opportunities and prize drawing.
Talks topics are chosen, and speakers are getting ready! So what can you expect? 👇🏻
Josh Long, the first Spring Developer Advocate since 2010, will answer your questions during the Fireside chat. Heather VanCura, Vice President, Community Engagement at Oracle and passionate representative of tech diversity, will talk on "The Keys to Developer Productivity: Collaborate and Innovate". Mohamed Taman, Senior Solutions Architect at Nortal and SiriusXI's CEO, will tell you everything about Java 11–21 Evolution. Holly Cummins, Senior Principal Software Engineer at Red Hat and advocate of sustainability and technical empathy, will share "why Quarkus should be your next tech stack". And session with Emily Jiang, Senior Technical Staff Member and Cloud Native Architect and Advocate at IBM.
🎙️ Host: Artem Trofimov, Principal Application Developer at Oracle, and our community's friend.
📆 Save the date: November 30, Online Check out the agenda and register: http://bit.ly/cloudbuilderstech
See you there! Stay tuned for more.