Jesteśmy partnerem DeveloperWeek Europe 2023. To dwudniowa, wirtualna konferencja o wytwarzaniu oprogramowania z ponad 3000 uczestników. Dla nas dostępne są darmowe oraz tańsze wejściówki. Kto pierwszy, ten lepszy.
Rejestracja: https://tinyurl.com/vd7msjnd
Poniżej szczegółowy komunikat organizatorów.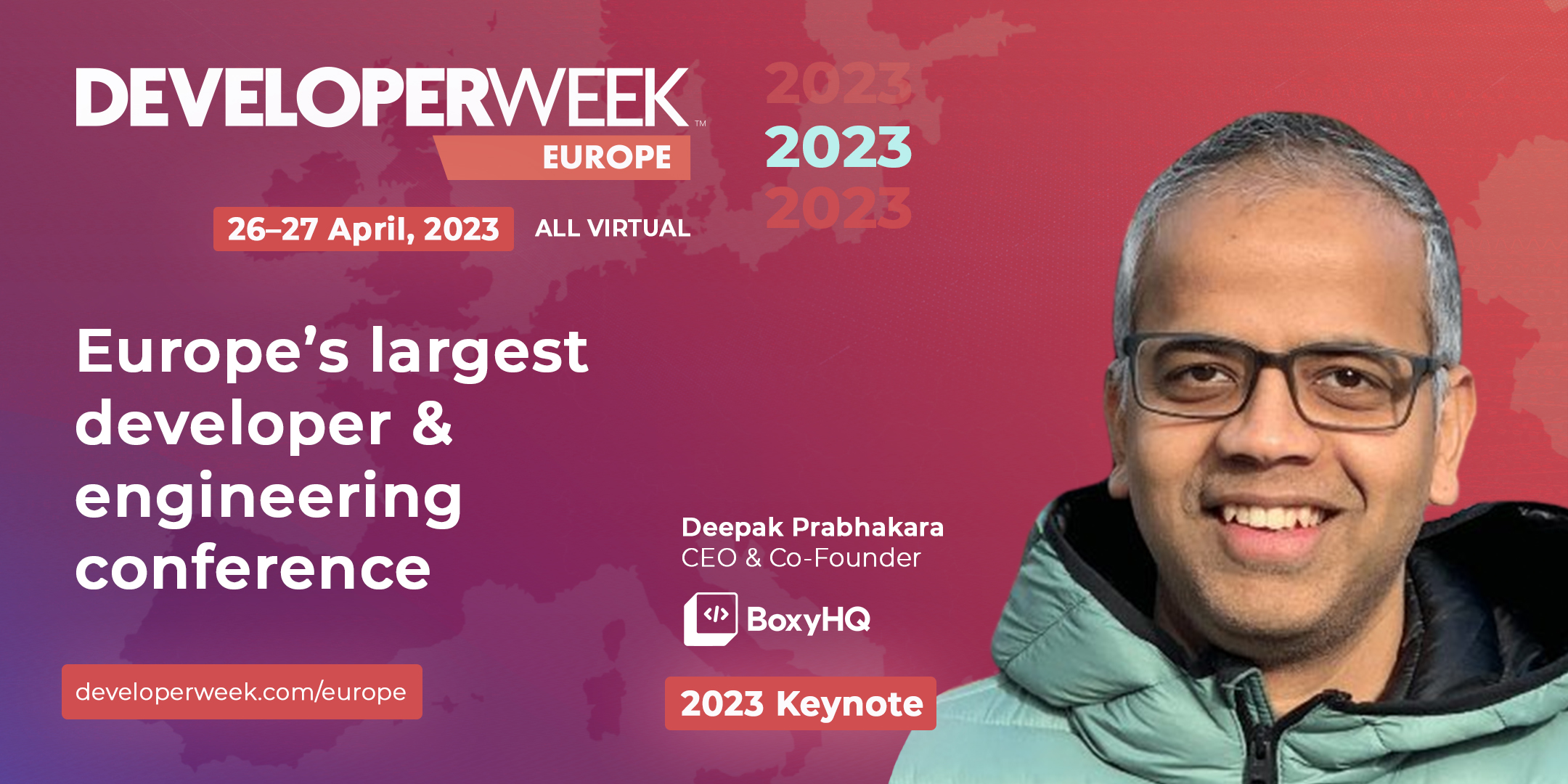 DeveloperWeek Europe 2023 (26–27 April, Virtually online) is Europe's largest developer & engineering conference where 3,000+ engineering professionals and technical practitioners & leaders converge to discover the latest developer & engineering innovations. Learn from leaders at Google, Microsoft, Meta, Cisco, VMware, JP Morgan & Chase, Hazelcast, Software AG and dozens more!
The DeveloperWeek Europe team has offered ZG JUG group 25 free OPEN Passes and discounted PRO Passes, so our members can attend for free.
Register now to get your free OPEN Pass or to SAVE €100 on your PRO Pass.
To register, go to: https://tinyurl.com/vd7msjnd