Ogłaszamy kolejną zmianę wydarzenia partnerskiego. Tym razem chodzi o Innovation@Amazon 2020. Zmianie uległ termin i pula nagród. Szczegóły poniżej.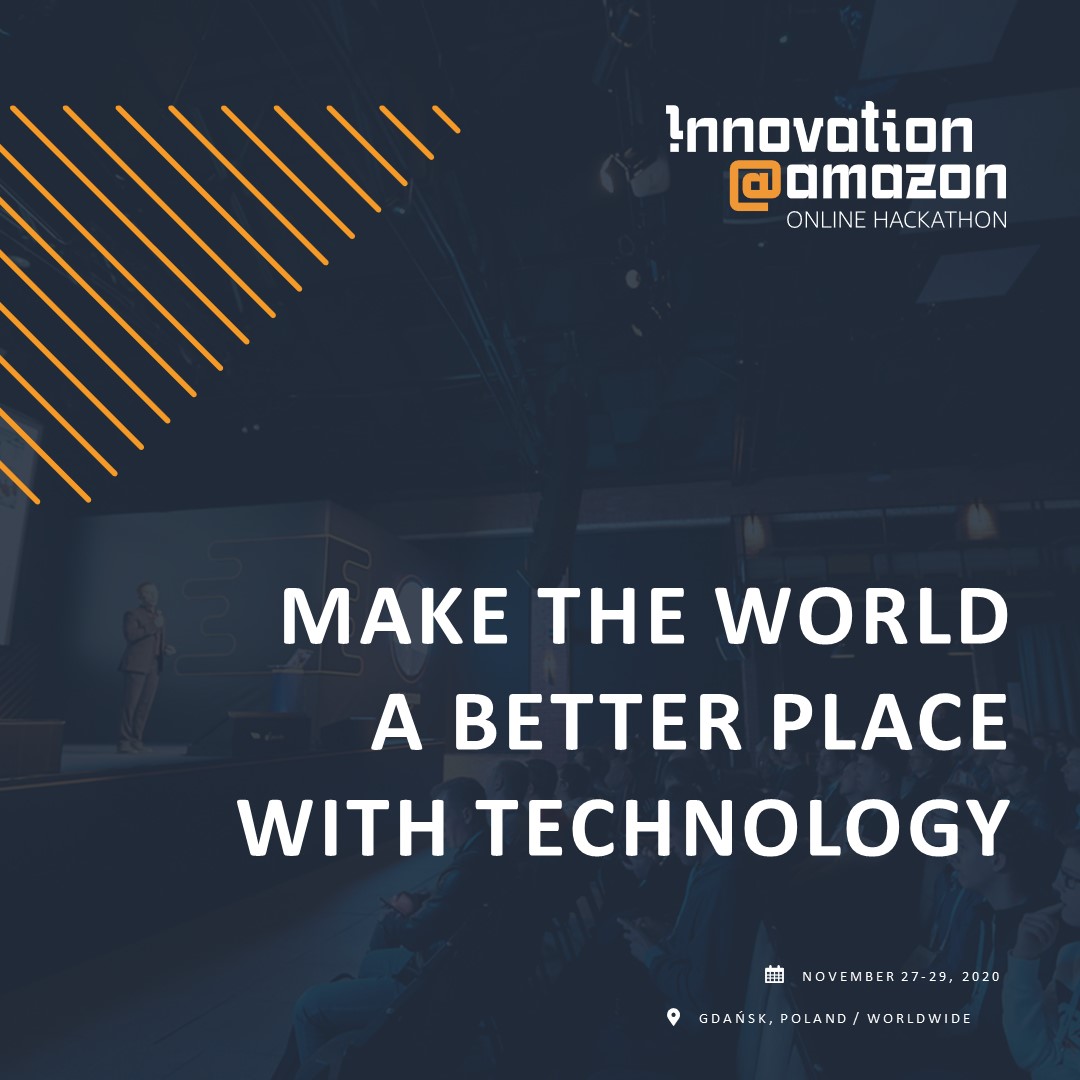 November 27-29th - join Innovation@Amazon Online Hackathon
build an #AlexaSkill that helps solving important social problems
present the Skill to the Jury
win awesome prizes, including 30 000 PLN in total, #AWS credits, Amazon Echo, Ring Stick Up Cams and more!
talk to #Amazon IT mentors
win a donation for the charity of your choice
… and more!
Innovation@Amazon Online #Hackathon is an event where we employ technology to make the world a better place. Check the details, inspirational materials, task and prizes here: https://innovation-amazon.com/ and join us right away!