Ponieważ sytuacja nadal się nie normuje, polskie JUGi zdecydowały się zorganizować łączone spotkanie on-line 11 lutego o 17:30. Szczegóły wkrótce. Otrzymają je wszyscy, którzy zapiszą się na Meetup. Zapowiedź po angielsku - bo taki będzie język spotkania - poniżej.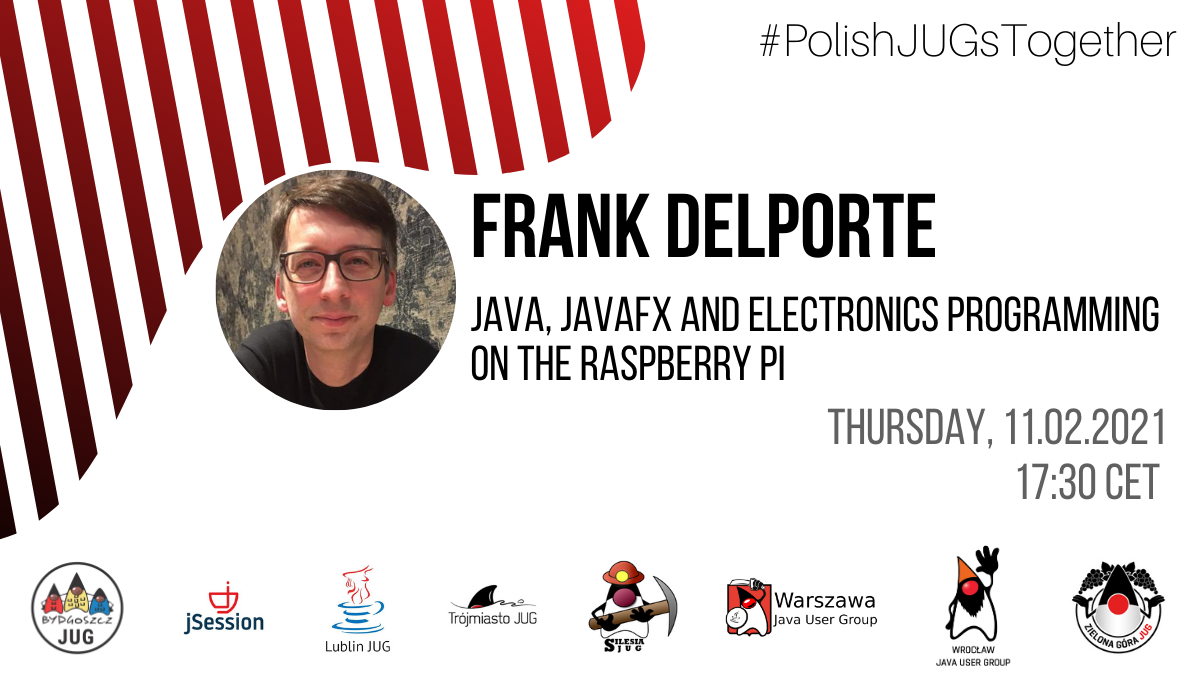 8 Polish JUGs united one year into a world-wide home office.
On that occasion we join our forces to gather Polish JUG community. We will start with talk delivered by Frank Delporte on programming Raspberry Pi using Java. After than we will meet together.
Let the world see how big Polish JUG Community is!
After Frank's presentation we invite you for a non-official after party - let's hang out together. Details will be provided at the event.